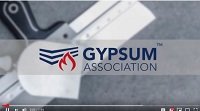 Watch the Latest GA Gypsum FAQ Video
Learn where to use mold and moisture resistant panels

Update your GA Technical Library
The Gypsum Association has released GA-236-2017e to correct the previous 2017 version. Users of this document are encouraged to download a free replacement. Under differing relative humidity conditions drying times may require more or less time than previously indicated.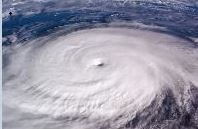 Hurricanes and Flooding
During hurricane season, a GA technical resources page offers guidance on replacement, repair, and storage as well as important information on why moisture meters cannot be relied upon. Learn more.
Gypsum Panels vs. Fire-rated OSB Panels
Don't be misled by a manufacturer of fire-rated OSB panels, get the facts about the performance and installation of gypsum panel products here

The GA is on LinkedIn!
Follow us on LinkedIn to get as-it-happens updates on news and technical documents.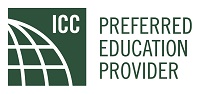 GA Education for Code Officials and Building Inspectors
Receive .20 CEUs in the specialty "Fire," for successful completion of Understanding the GA-600 Fire Resistance and Sound Control Design Manual. The course has been updated to reflect GA-600-2018. Register and take the course, now.