Gypsum Association Celebrates 90 Years
On April 17, 1930, a group of gypsum industry leaders met at the Palmer House Hotel (now the Palmer House Hilton) in Chicago, Illinois, to form the Gypsum Association. 
Read more
New GA Video Tutorial: Repairing Fire-Rated Assemblies
This animated video, based on GA-225-2019 Repair of Fire-Rated Gypsum Panel Product Systems, describes the proper methods of repairing damage to fire-rated gypsum panel systems. Learn how to restore walls their original fire-resistive condition.Watch now.
Take a Four-Minute GA Survey and Enter Drawing for Prizes
Prizes: Two chances for $100 Amazon Gift Card and five chances for a complimentary premium edition of GA-600-2018 Fire Resistance and Sound Control Design Manual. Note: GA staff and member company employees are not eligible for this drawing. Take the survey.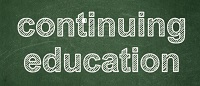 New Course, Understanding GA-216-2018, Available for AIA, ICC Credit
The Gypsum Association has added a new online continuing professional education course for AIA and ICC credit: Understanding GA-216-2018 Application and Finishing of Gypsum Panel Products. GA-216 is referenced by the International Building Code and NFPA 5000. Take the course for ICC credit  or AIA credit.
Gypsum Industry Statement: COVID-19
The statement was posted to gypsum.org on April 6, 2020. Read it now.
Gypsum Panels vs. Fire-rated OSB Panels
Don't be misled by a manufacturer of fire-rated OSB panels, get the facts about the performance and installation of gypsum panel products here

The GA is on LinkedIn!
Follow us on LinkedIn to get as-it-happens updates on news and technical documents