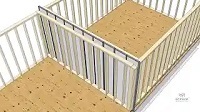 New GA Video Tutorial: Area Separation Firewalls
This animated video serves as an introduction and supplement to the Association's standard GA-620-2019 Gypsum Area Separation Firewalls. Understand the acoustical and fire-resistive performance benefits of these gypsum shaft liner systems.
Watch now.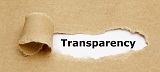 Gypsum Industry Cited as Leaders
Healthy Building Network collects and records transparency documents available by product type. Based on its research, here are the leaders and laggards by product category. Read more.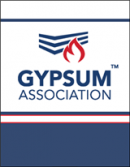 Code Referenced Publications Updated
Every three years, in alignment with the building code cycle, the Gypsum Association issues new editions of the Association's three code-referenced publications GA-600 Fire Resistance and Sound Control Design Manual, GA-216 Application and Finishing of Gypsum Panel Products and GA-253 Application of Gypsum Sheathing. Read More.

Gypsum Association Gains New Member
The GA is pleased to welcome Associate Member Cabot Gypsum Company of Point Tupper, Nova Scotia, Canada. Read more.

Outreach and Education
GA Technical and Market Advisor Greg Woolley has been meeting, greeting, and teaching. See where he has been and where he is headed next. More
Visit the New GA Bookstore
Have you visited the new GA Bookstore? With three revised publications and many free GA publications, the time is now. Check it out.

The GA is on LinkedIn